Jungian Book Club & Teaching Circle Johannesburg

What is a course about?
The gathered group is a one of a kind way for people to come together and learn about the psychology of women & men and the unconscious psyche. Through myth and stories we glimpse the creative impulses of our soul and learn to express the unfolding of our own instincts, wisdom and intuition.
What stories do we read?
We are currently reading stories from the book Women Who Run with the Wolves, by Dr. Clarissa Pinkola Estés. Her work uses myths, fairy tales, folk tales, and stories to help women reconnect with the fierce, healthy, visionary attributes of their instinctual Feminine nature.
How does it work?
We gather together with like minded souls and Suzan leads us through the maze of meaning and psychological signatures within the text. She unpacks the content in a way that facilitates deeply enriching conversation and powerful sharing among the participants.
We laugh, we learn, we create beautiful friendships and we leave having received profound insight into our own psyche.
Frequently Asked Questions
Do I have to buy the book?
You don't have to buy the book we are currently reading but it will help you get the most out of Suzan's teachings and make it easier to share your thoughts and insights with the other participants.
Where do the courses take place?
The Course takes place at Suzan's office's in Johannesburg, however you do not have to attend in person to join. We have participants who dial in via Skype to take part.
Can I pay only for each course meet up I attend?
No, you pay for the number of sessions it takes to cover each story, myth or Fairy Tale you want to participate in.
Is there a charge?
Yes, there is a charge to join a Course as Suzan prepares rich teachings to share with the group and facilitates the discussion.
What if I miss a course meet up?
Recordings will be provided to those who are unable to attend in person.
We read stories that open us up to new ways of thinking and being.
This is your chance to finally read those incredible stories you've been wanting to read FOREVER but never seem to get round to doing.
PLUS
The chance to explore your own psyche through Archetypes, myth and story inside of our larger collective stories to make new sense of your lived experience.
An opportunity to unwind and connect with incredible like minded women and some wonderfully enlightened men to experience the exponential learning that happens when we come together in community and support one another.
An opportunity to nourish yourself and reconnect with your soul in a fun, friendly environment.
Together we create a framework to gracefully dive into the deepest parts of our psyche and generate perspectives that excite and enliven us.
For more information and to join a course, simply enter your details below: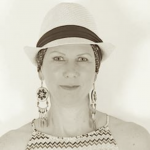 Anja van Kralingen
Director The Centre for Applied Jungian Studies
"This course allowed me to access the wild woman within, I could feel her stir and sing as she heard the wisdom spoken in the group. There were so many ideas that were explored that I had never thought about before and that shifted my perspective on what it means to be a woman. Thank you Suzan for your gentle guidance, experience and knowledge you brought to the circle"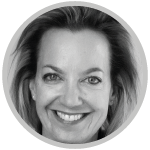 Riëtte Ackermann
Executive Coach & Learning Consultant- MPhil Personal & Professional Leadership
"The layered approach that Suzan facilitates helps me go ever deeper into my own psyche & connect powerfully with my core purpose & values. Working through a story slowly & learning from others' insights, provides a depth of understanding that cannot otherwise be achieved. This is my 8th year & I keep going back for more."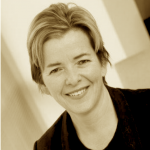 Sandra Hutchison
CIO and Programme Manager
"The story & the interpretation touched me very deeply on a Soul level & helped me gain insight, into my own process & to understanding family dynamics around shame & secrets.  I am hugely grateful for the opportunity to participate with conscious individuals whose experiences also benefited me.  Suzan is truly exceptional in both her interpretation & insight as well as her ability to facilitate groups to extract maximum insight for the participants."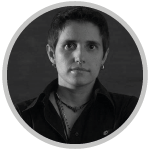 Maria Vieira
Corporate Professional
"Some of the treasure I have found through working with Suzan's deep analytical guidance, interpretation & sense-making of classical mythology & fairytales translates into deep insight & a profound application that has led to positive transformation in different aspects of my life."
A space of safety, confidentiality & respect is held, that allows one to delve deeply into the psyche  & matters that have regulated our existence as women for eons. With this insight comes perspective, acceptance of self & a deeper connectivity to the experience of being human. Dr Suzan created a gentle, loving environment in which each person felt heard, celebrated & safe. I would strongly recommend this & would gladly attend further book clubs.
"I am surprised by the depth of insights & wisdom that the stories offer. Along with Suzan's interpretations & group interactions I am realizing how vitally important my Feminine realm is & how it helps me with the balance of the opposites. This is my 6th story."