Alchemy of Instincts presents
Resurrecting The Wild Woman Within
Exploring the Fairy Tale of The Woman with Hair of Gold
This 6 week course explores the value of the injured Feminine, its liberation & resurrection into joy. Reconnect to the many aspects of the Life Force of the beautiful Wild Woman Within.

The course will run 6 consecutive Monday evenings from 6:30pm to 8:00pm,

starting on the 18th of February. Cost is R2670- OR 2500- cash.

International customers can Skype in.

Classes will be recorded if you are unable to attend.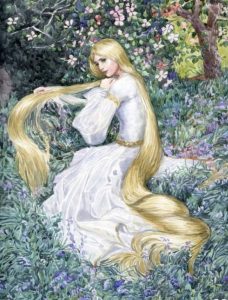 Course Content
This is a Resurrection Tale of how the Wild Self, finds her way back to her true and wild home place, the mother-ground of her greatest strength, greatest creativity, greatest visionary way of life.
After coming up against a restriction, an abuse or an impenetrable wall, we experiencing loss, sufferings, travails, antagonism, challenges & dead ends. Initially the true Self gets buried, forgotten & becomes lost or overshadowed. It is then that a process is needed to guide you to a deeper way of life that teaches meaningful connections to self, others and one's world. This way the Soul then learns to create, devise, outwit, resist, build, prevail, propel oneself back into the Wild Self again; the one & only true sovereign in one's life.
JOIN ME & EXPERIENCE THE RESURRECTION OF YOUR OWN

WILD & WISE WOMAN WITHIN.
Format
Reading, teaching & sharing within a Transformative & Supportive Container of amazing women & men who are on the evolving journey to instinctual wisdom and share generously from their hearts.  The learning includes reflection questions to deepen mutual learning and support.
Registration & Fees
Register & Pay now to secure your seat.

Cost of full Course + Access to Recording for missed classes:  R2670
Discount Fee for Cash payment upfront: R2500-
Banking: Nedbank Ferndale   SZ Hojdar

Account no: 1922056863    Branch code: 192205
When & Where
Classes are on Monday evenings 6:30-8:00 pm
February 18, 25 + March 4, 11, 18, 25

Where:  27 Maria Street, cor. Percy, Fontainebleau, Randburg
For more info sms Suzan +27(0)828551115